This page only provides examples of anti-gentrification activism through cultural education. The Facebook Feed will provide additional samples as they occur. Watch the feed for more information.
NOT FOR SALE
WRITTEN BY GUADALÍS DEL CARMEN*
DIRECTED BY SARA CARRANZA*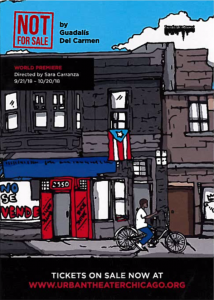 ABOUT THE PLAY
With the Puerto Rican Festival months away, Humboldt Park prepares for the big event. With new neighbors looking to make changes, those that have lived in the community have to work together to either brace for change or let go of the legacies laid out by those that are long gone. A story about community, family, and politics, the question persists, who gets to lay claims to a neighborhood?
THE LAST BLACK MAN IN SAN FRANCISCO
ABOUT THE FILM
Jimmie Fails dreams of reclaiming the Victorian home his grandfather built in the heart of San Fra
ncisco. Joined on his quest by his best friend Mont, Jimmie searches for belonging in a rapidly changing city that seems to have left them behind. As he struggles to reconnect with his family and reconstruct the community he longs for, his hopes blind him to the reality of his situation.
A wistful odyssey populated by skaters, squatters, street preachers, playwrights, and other locals on the margins, The Last Black Man in San Francisco is a  story of hometowns and how they're made—and kept alive—by the people who love them.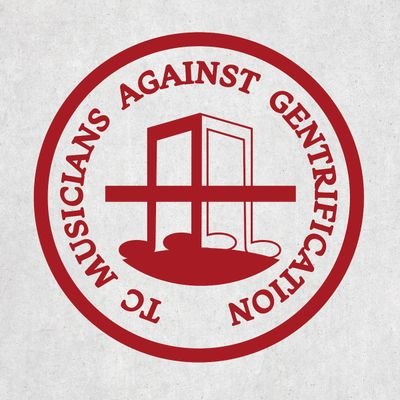 Twin Cities Collective is a group of musicians based in the Minneapolis–Saint Paul metropolitan area. Twin Cities-based musicians are opposed to the gentrification of communities throughout the Twin Cities. Their twitter feed provides updates and announcements on protests and other efforts to challenge gentrification in the local community.